How Internal Environment of an Organization Enables It to Prosper on a Global Scale: A Study in China's Haier Group
Elif Öngel
Beykent Üniversitesi, İstanbul, Türkiye
The changing circumstances of the business environment have had a quite impact on the organizations as many organizations had to go through internal change processes to meet the demands of the external environment and global competition. The purpose of this paper is not only to examine the internal environment of the organizations in order to shed light to what extent they enable it to survive in a global knowledge economy, but also; how it enables them to capitalize on international marketing strategies with the aim of accomplishing prosperity and expansion on a global scale. To achieve this objective, this paper will be structured based on a main element and it is stated as: • How the internal environment such as structure, culture, leadership and employee engagement enables companies to survive and protect their existence. A literature review was undertaken to explore the nature of global knowledge economy. Subsequently, findings were compared with the China's Haier group to consider their implementations which help them to protect their existence while they manage sustainable growth. For the past 20 years, global economy was rather influenced by newly industrializing countries such as China, India, Russia, Malaysia and Mexico. The rising importance of China's multi-layered, customer focused, domestic markets had given China's global brand Haier Group the chance to achieve sustainable growth domestically as well as the ability of responding well to the challenges of global markets. China's Haier Group's global success connected to its remarkable leadership attributes engaged and committed workforce, concerted organizational structure and culture as well as right international marketing strategies that the company is strictly bounded.
Keywords: International Marketing, Engaged Workforce, Transformational Leadership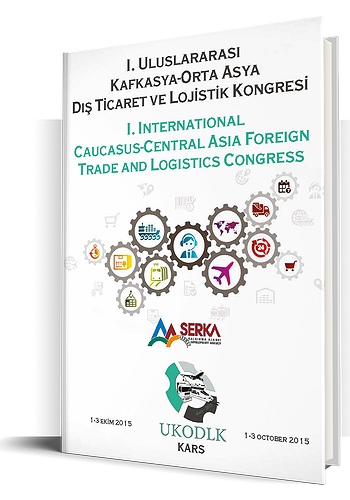 Bu çalışma, kullanan kişilere orjinal çalışmadan alıntı yaptıkları sürece, çalışmayı dağıtma, değiştirme ve üzerine çalışma hakkı tanıyan Attribution 4.0 International (CC BY 4.0) lisansı ile lisanslanmıştır.