Visualizing The Future Of Iran's Market Of Agricultural Products With An Emphasis On Membership In WTO (The Case Study Of Rice)
Şaban Mustafa Ersungur
Dr. Öğr. Üyesi, Atatürk Üniversitesi, Erzurum, Türkiye
Abdullah Takım
Doç. Dr., Atatürk Üniversitesi, Erzurum, Türkiye
Shahryar Fathi Mollaee
Islamic Azad University Ajabshir, Tabriz, İran
Samad Karrari
Dr., Islamic Azad University Ajabshir, Tabriz, İran
The agriculture sector has always been considered an important element in providing the needs of human life. It has a special significance in Iran because of certain features such as varied continental conditions, fertile soil, adequate labor force and variety of plants. Membership of Iran in World Trade Organization "WTO" brings out the question "what effects will the membership of Iran in WTO have on Iran's agriculture, especially production of rice?" The World Trade Organization(WTO) is an international organization that regulates the world's trade and resolves the disagreements of the members. The members of the WTO are the countries that have signed the agreements of this organization (nearly 30 agreements); and Iran is currently a member of this international organization. In this research firstly the method of calculation of tariff equivalent rate is studied, then the rate has been calculated for all of the years of implementing the agricultural agreements; and finally using the econometric method of Ordinary Least Squares (OLS) the function of production of rice is estimated; then using this function, the actual production of rice in Iran before and after conducting these agreements have been calculated.
Keywords: Agriculture, Agricultural agreement, Tariff equivalent rate, The world trade organization, Rice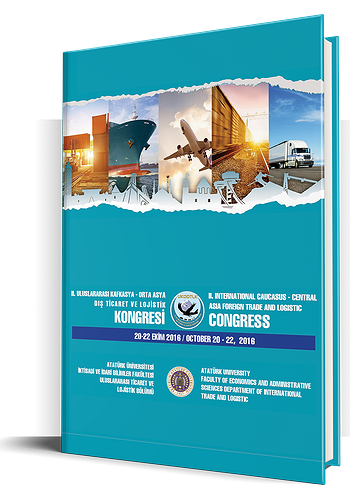 Bu çalışma, kullanan kişilere orjinal çalışmadan alıntı yaptıkları sürece, çalışmayı dağıtma, değiştirme ve üzerine çalışma hakkı tanıyan Attribution 4.0 International (CC BY 4.0) lisansı ile lisanslanmıştır.