Impacts of Industry 4.0 on Logistics Sector: A Theoretical Research Model Proposal
Volkan Yavaş
Öğr. Gör., Ege Üniversitesi, İzmir, Türkiye
Yeşim Deniz Özkan Özen
Arş. Gör., Yaşar Üniversitesi, İzmir, Türkiye
The last industrial revolution, so called Industry 4.0, has started to affect manufacturing industries and expected to shape entire supply chain in the following years. Not only manufacturing organizations but also different service sectors need to alter their processes in order to remain their competitive advantage. Briefly, Industry 4.0 is based on using advanced technologies including Cyber Physical Systems, Internet of Things, Cloud Computing, Big Data etc. in horizontally and vertically integrated supply chains. As a significant part of the industries, logistics sector also needs to adapt to the new changes. To avoid inaccuracies and human to have repetitive tasks, and have rapid process by using technological applications, it is expected that job profiles, technology utilization and processes will be altered in the logistics sector. However, to the best of our knowledge, there is little or no research which focuses on solely to the impacts of Industry 4.0 on job profiles, processes and technology in logistics sector. This study is a primary attempt to investigate impacts of Industry 4.0 on job profiles, logistics processes and technology usage. To do so, in this study, a theoretical research model is presented for future investigation and related literature is discussed in detail for strengthening theoretical background. This study can be seen as the first part of the research, and model is planned to be tested by a survey implementation in the following research.
Keywords: Theoretical Model, Logistics, Industry 4.0, Logistics Sector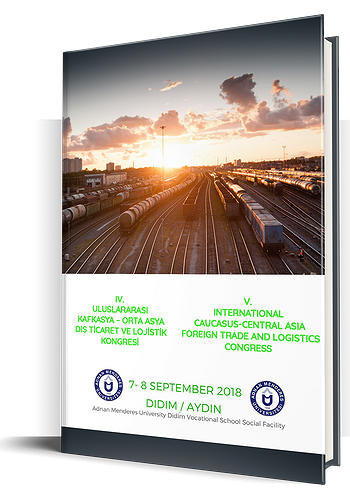 Bu çalışma, kullanan kişilere orjinal çalışmadan alıntı yaptıkları sürece, çalışmayı dağıtma, değiştirme ve üzerine çalışma hakkı tanıyan Attribution 4.0 International (CC BY 4.0) lisansı ile lisanslanmıştır.