Sustainable Marine Tourism in the Gulf of Edremit
Gökçe Tuğdemir Kök
Arş. Gör., Dokuz Eylül Üniversitesi, İzmir, Türkiye
Aslı Koşucu
Dokuz Eylül Üniversitesi, İzmir, Türkiye
İlke Sezin Ayaz
Arş. Gör., Dokuz Eylül Üniversitesi, İzmir, Türkiye
Esra Baran
Arş. Gör., Dokuz Eylül Üniversitesi, İzmir, Türkiye
In the rapidly growing marine tourism sector, the concept of sustainability has come to the forefront because of inefficient use of resources, economic problems and social effects. Aegean coast, regarded as one of the major tourist areas of Turkey with its natural and cultural wealth. Especially, the Gulf of Edremit is one of the main natural gulfs in the Aegean Sea; it has been an area to be explored in recent years due to its cultural and natural characteristics. The main aim of the study is to examine development of marine tourism in Gulf of Edremit within the scope of sustainability dimensions. For this purpose, interviews with an institution and four companies were conducted. In the coding process of the responses obtained from interview, MAXQDA -Qualitative Data Analysis Software is used. As a result of these interviews, it has been determined that all institutions are aware of the negative impacts on the marine tourism environment and implement preventative measures. Also, majority of companies in sampling agree, the sustainability of marine tourism is achieved through the conservation of historical and cultural values, protection of environment and regional development. However according to interview results, the special conditions of the local people and the environment must be taken into consideration, all marine tourism stakeholders must come together and coordinate in order to better marketing techniques should be developed in the global arena for achieving successful and sustainable marine tourism in the Gulf of Edremit.
Keywords: Gulf of Edremit, Marine Tourism, Sustainability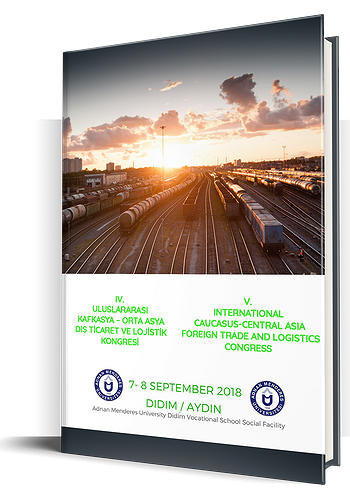 Bu çalışma, kullanan kişilere orjinal çalışmadan alıntı yaptıkları sürece, çalışmayı dağıtma, değiştirme ve üzerine çalışma hakkı tanıyan Attribution 4.0 International (CC BY 4.0) lisansı ile lisanslanmıştır.