Classification of Freight Forwarders Based On Their Container Line Selection Criteria
Onur Hüseyin Doğu
Dokuz Eylül Üniversitesi, İzmir, Türkiye
Gökçay Balcı
Arş. Gör., Dokuz Eylül Üniversitesi, İzmir, Türkiye
Container shipping plays a significant role in international trade and supply chains. However, container lines experience tough market conditions recently due to the overcapacity problem in the market. The lines compete with each other mostly based on the price, which causes serious profitability problems. In such an environment, container lines need to better understand their customers' needs and wants to achieve customer retention. Freight forwarders, who organize the shipments of shippers, are major customers of container lines. Many shippers today work via a freight forwarder instead of directly working with container lines. Thus, shipping lines need to understand specific needs and wants of freight forwarders as well. The purpose of this study is to investigate selection criteria of freight forwarders when choosing a container line and classify them. This paper conducts a survey study with freight forwarders in Turkey. Exploratory factor analysis and cluster analysis are carried out. The results reveal total 5 constructs that explain container line selection criteria of freight forwarders in Turkey. The cluster analysis, based on factor scores of each respondent, has produced two clusters. Service Seekers and Cost Seekers. Significant differences are found between the two clusters. According to the results, the freight forwarders consider that cost and availability of shipment are the most important factors while the information technology factor is the lowest important one.
Keywords: Container Line, Freight Forwarders, Shipping, Cluster Analysis, Factor Analysis, Selection Criteria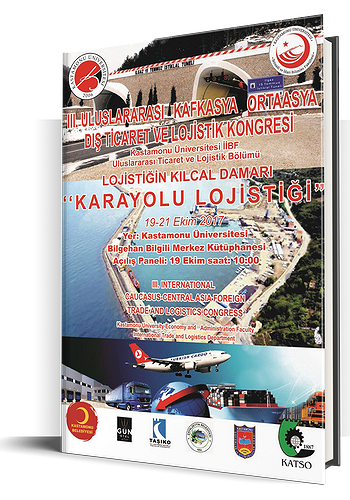 Bu çalışma, kullanan kişilere orjinal çalışmadan alıntı yaptıkları sürece, çalışmayı dağıtma, değiştirme ve üzerine çalışma hakkı tanıyan Attribution 4.0 International (CC BY 4.0) lisansı ile lisanslanmıştır.