Digital Marketing Applications of Container Shipping Companies in Turkey
Şahan Baran Erdoğan
Dokuz Eylül Üniversitesi, İzmir, Türkiye
Gökçay Balcı
Arş. Gör., Dokuz Eylül Üniversitesi, İzmir, Türkiye
Kemal Akbayırlı
Arş. Gör., Dokuz Eylül Üniversitesi, İzmir, Türkiye
As the communication technologies and applications develop rapidly, companies utilize digital marketing tools at an increasing pace. Many companies in consumer markets reach their customers directly through digital tools and interact with them. Business-to-business companies are no exception, and they increasingly use digital marketing applications as well. Container shipping industry is a growing business-to-business market in Turkey and it is indispensable for the foreign trade. Container shipping service providers, mostly freight forwarders and shipping lines, also utilize digital tools to enhance their marketing facilities. The purpose of this study is to investigate digital marketing usage of container shipping service providers in Turkey. The study mostly focuses on social media activities (Facebook, Twitter, LinkedIn, and Instagram), video marketing (Youtube), content marketing, mobile applications, and Alexa ranking of freight forwarders and container lines. The research includes total 64 randomly selected shipping service providers. The paper reveals the usage of social media marketing activities such as number of tweets and Facebook page likes as well as number followers of each selected companies. A comparison of local and foreign-based companies is also provided in the study.
Keywords: Social Media, Container Shipping, B2B Marketing, Digital Marketing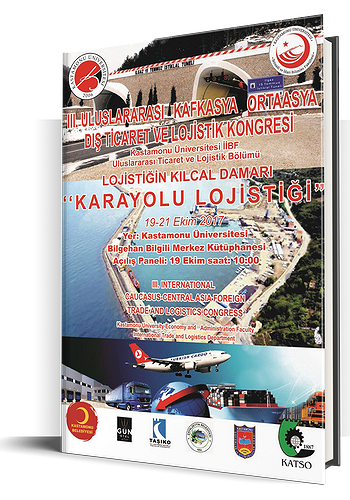 Bu çalışma, kullanan kişilere orjinal çalışmadan alıntı yaptıkları sürece, çalışmayı dağıtma, değiştirme ve üzerine çalışma hakkı tanıyan Attribution 4.0 International (CC BY 4.0) lisansı ile lisanslanmıştır.